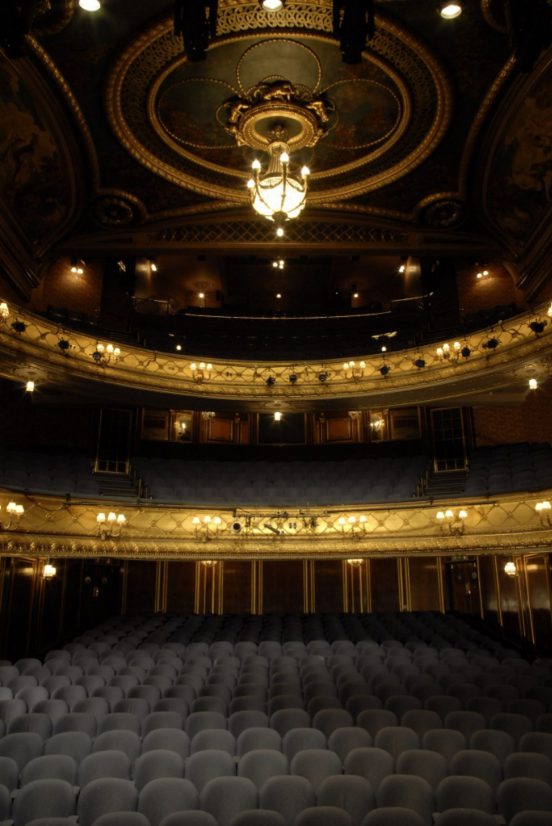 "To me the Theatre Royal, Haymarket, is not only the nicest theatre in London but probably the nicest in the world. It is neither too large nor too small, its acoustics are perfect, and it is rich in tradition."
Noel Coward, Future Indefinite, 1954
The Theatre Royal Haymarket, known originally as 'The Little Theatre in the Hay', is a Grade I listed building situated in the heart of the West End. Designed and constructed by John Potter in 1720 it is one of Britain's most treasured theatres.
Circa 1820, all the buildings on the east of the Haymarket from the theatre southward were rebuilt in connection with John Nash's schemes for the improvement of the neighbourhood. Nash persuaded the proprietors of the theatre to rebuild on a site a little south of the old one so that the portico should close the vista from Charles Street. The theatre seats up to 860 patrons and is the third oldest London Playhouse still in use.
Today the Haymarket strives to produce memorable theatrical experiences for audiences from around the world, and in 2018 Access Entertainment became the proud new owners of the Haymarket with the ambition to continue the theatre's rich tradition of creative excellence and support for both the world's greatest theatrical names and emerging and diverse new talent.
Keep up with all our latest news by following us on Facebook or Twitter