31st March 2019
An Evening with Jason Robert Brown and Special Guests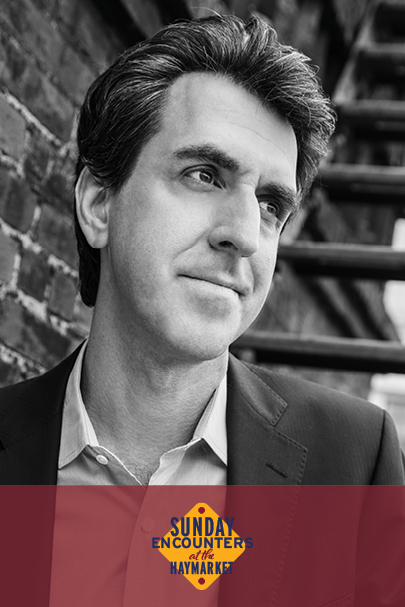 Age Limit 10+
For your comfort and security, you may be subject to additional checks on your visit to London theatres.
We appreciate your patience and understanding while these are taking place.
Tony Award-winning composer-lyricist Jason Robert Brown electrifies audiences with high-wire piano playing, impassioned singing and the emotional rollercoasters of his songs both classic and brand-new, including many from his legendary musicals and his new solo album, How We React and How We Recover. Carrie Hope Fletcher, who recently starred at Theatre Royal Haymarket in Heathers will join Jason as a special guest. Other guests to be announced soon.  
Special guests to be announced soon.
Presented by Fane Productions as part of the 'Sunday Encounters at the Haymarket' season.
Ticket Prices
NO BOOKING FEE 
Stalls - £65
Royal Circle - £65, £45*
Upper Circle - £35,£35*,£15**
Gallery - £20***
Premium Stalls & Royal Circle - £85
A restoration levy of £1.50 is included in these prices.
Please note there are 65 steps to the Upper Circle & Gallery.
*Limited View
** Restricted View – only available to buy in person
*** Patrons in the Gallery should be aware that seating is on cushioned wooden benches
General Information
Access
Patrons requiring access into the theatre, wheelchair spaces and the Access rate please contact the box office on 020 7930 8800. Monday to Saturday 10am to 7.30pm
General Information
No exchange or refund on purchased tickets.
All prices subject to availability.
Book By Phone: 020 7930 8800 – 24 hours
Mon-Sat 10am-7.45pm calls to this number are answered by the Theatre directly.
If you would like to use SOLT Theatre Tokens as payment/part payment please either call us on 020 7930 8800 (10am-7.30pm Mon-Sat) or just pop in.
In person: Monday to Saturday 10am-7.30pm. Bookings for future dates stop at 6.30pm.
Theatre Royal Haymarket, Haymarket, London SW1Y 4HT
We accept Visa and MasterCard